I've said it before and I'll say it again: Bee Movie was ahead of its time and I am so glad that in the past couple of years, the Internet has finally been giving the film the recognition it deserves. Jerry Seinfeld's animated comedy follows a bee named Barry B. Benson, who sues the human race for stealing the bees' honey and wins. As bees all over New York City stop making honey, plant life begins to wilt and die. Realizing that all plant, animal, and human life rely on bees, Barry is able to get his fellow bees back to work with an encouraging speech: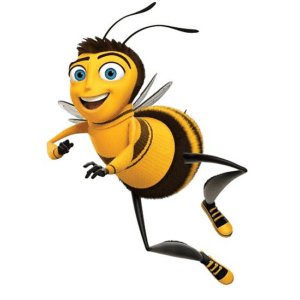 "We're the only ones who make honey, pollinate flowers, and dress like this. If we're going to survive as a species, this is our moment. So what do you all say? Are we going to be bees, or just Museum of Natural History key chains?"
If anyone can teach an important lesson through a quirky, punny film, it's Jerry Seinfeld. In Bee Movie, we learn that all life is valuable because we each play a major part in our ecosystem. Bees are essential to our survival, and they can do so much more than win Supreme Court cases.
Bee pollen is extremely beneficial and has a variety of uses — for example, it contains almost all of the nutrients the human body needs to prosper. It can also:
Decrease inflammation;
Work as an antioxidant;
Resist against liver toxicity;
Improve the immune system;
Act as a dietary supplement;
Soothe menopausal symptoms;
Help to relieve stress;
Promote both physical and internal healing.
At Haley's Honey Meadery, saving the honey bee is a top priority. You can help us do this by purchasing our products: We locally produce our honey, and our bees are kept and cared for by our owners, Tonya and Mike Haley. Honey provides a number of benefits, including:
Reducing ulcers and other gastrointestinal issues;
Preventing cancers and heart disease;
Strengthening the immune system;
Increasing athleticism;
Minimizing coughs and throat irritation;
Regulating blood sugar levels;
Healing burns and wounds.
Bees have been traced back 100 million years, meaning they've been doing their job for much longer than humans have been around. The recent bee crisis has left them dangerously close to extinction, and without Barry B. Benson to lead the way, we need to take action and do our part to help save them, and in the long run, ourselves. This article provides a list of ways you can help save the honey bee.