Mike Bio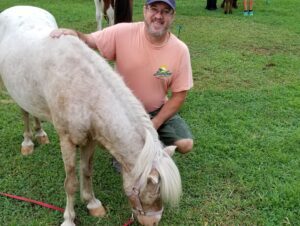 The Fixer
I'm the QC person and fixer of all the problems. They come up with the ideas and it's my job to put all the pieces together, that's why i have grey hair.
In my youth, I joined the Navy and spent 5 years in the Seabees as a Builder in NMCB-40. Jump ahead a few years and graduating Xray School in the Honor Society (Lambda Nu)
During the day, I'm an Xray Tech at Ft. Lee, when I'm done, I get to make Mead. I wear the hat of QC to ensure that their ideas fit in the bottle.
Summary